What was once just a fun way to describe a situation quickly turned into a very powerful digital marketing tool for businesses.
A hashtag is a type of metadata tag used on social networks, allowing users to apply dynamic, user-generated tagging which makes it possible for others to easily find messages with a specific theme or content.
In 2019 we ask ourselves: "Are they still worth incorporating into your digital content?"
Let's see some statistics:
Facebook: A post with one or two hashtags will receive, on average, 177 more interactions than posts without hashtags.
Instagram: Posts with hashtags receive 12% more engagement than posts without hashtags.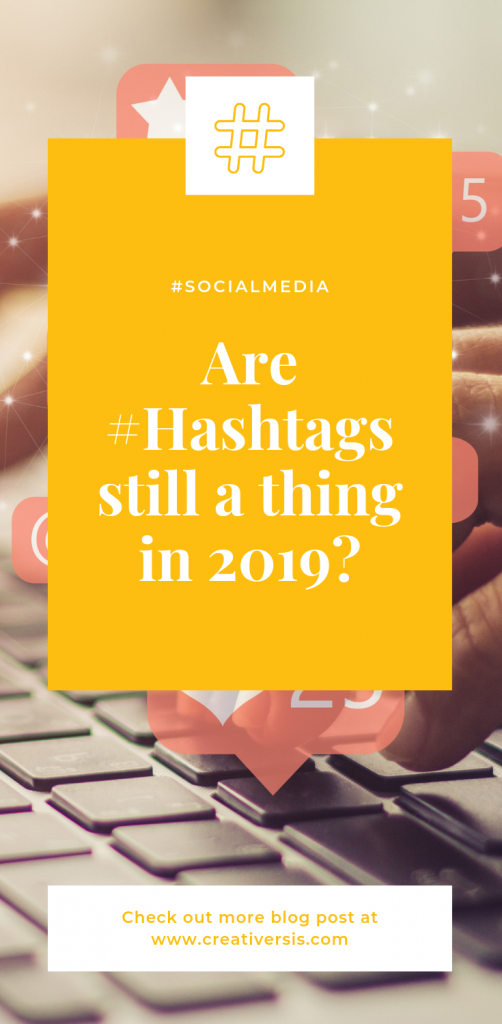 And an important thing to all the Pinterest lovers: Hashtags are important on Pinterest too! I know many of you are not using them on Pinterest, but if you look at Pinterest "help" articles you will see that even Pinterest recognizes #hashtags are "a thing", so don't miss on some free traffic and put some #hashtags in your description. (to read Pinterest article about hash tags click HERE).
Want to learn how to use Pinterest to drive traffic to your website? Read here.
Using hashtags in your social media content is more relevant in 2019 than it was even three years ago.
With the recent changes in Facebook and Instagram's algorithms, it's estimated that 70% of your company's organic social media content is going unseen. Hashtags can help your content get discovered.
In 2019, a good hashtag can drive an entire digital marketing campaign.
Now that you understand that you need to use hashtags you are wondering: Which Hashtags Should My Business Use?
So we know that hashtags can increase your social media reach — but which hashtags should you use?
Some hashtags just make sense. Like using your business name as a hashtag. Why? Because you never know when you will become famous and people will start following your brand 🙂 Yes, I know that you are maybe a small business now, but why not invest in the future 🙂 Anyway, this is just my opinion. You gotta think big, and big things will happen to you, right?
There are also free hashtag tools available online that can help you figure out the best hashtags for the content you're promoting.
The website best-hashtags.com is great for finding popular hashtags in your industry. Their algorithm calculates the best hashtags for you based on historical data. For example, I searched the hashtag #SocialMediaManager, and it showed me the most popular #socialmediamanager hashtags with statistics on how popular this hashtag is, how many posts per hours are using it and how popular this hashtag is on social media platforms.
You also should always check for banned hashtags.
There is a great online app called iqhashtags where you can check your Social Media page for banned hashtags. They have a free version where you can check for banned hashtags unlimited times. Check it out HERE.
---
Don't Use Spaces

Stick to a Few Hashtags Per Post

Use Hashtags in Sentences
---
Social media is constantly developing. What is #TrendingNow may not be so popular in a month from now, so use everything that you can while you still can.
Ready to take your business to the next level and start generating income by getting more followers and subscribers?
Just enter your name & email to get instant access to free resources (Social Media Calendar, Content, Planing tips and so much more!) to help you increase your influence, income, and impact!