WEBSITE
DESIGN & DEVELOPMENT
In today's business world every company needs a website, regardless of its purpose.
For most businesses, a website is a great way to generate more calls, leads, referrals, and new customers and most importantly — it's open 24 hours a day, seven days a week.
If your website is outdated, doesn't convert visitors into leads, or simply isn't up to your satisfaction, you need a professional website design service, and this is where I come in. I can make an entirely new website, or help you redesign and update your current one. And most importantly, I can offer monthly maintenance so your website is always updated and functional.
But this is not all I do. I can help you with mostly all of your marketing need – design business card, letters, flyers, posters, cards, all your branded materials.
I am here to help you get the most out of your website and to help you learn how to always keep it fresh.
Where do we start?
For starters we take a look at your existing website (if you have one) and I highlight all the sections that need improvement. We talk about what you want from your website. If you want to make something stand out.
We agree on the changes and I make it happen and we discuss if you would like me to maintain your website or would you like to learn how to do it yourself.
"Karmen is very professional, creative, experienced and such a pleasure to work with. Hire her today and you won't be disappointed."
LASHANDA PITTS, CLS
"Yet another AWESOME job successfully completed by Karmen..Will continue to work with her on future projects."
COMPUSOLUTIONX
"It was very nice experience working with Karmen , She is punctual , Quick & was able to visualize the job assigned . Highly Recommended ."
PRIVATE CLIENT
"She knows exactly what you need very fast and professional work"
DERMA KLINIEK
"Karmen is by all means one of the best web designers i have worked with. I have been working with for close to month now and she has always surpassed my expectations each time…She knows her stuff."
KENNETH AKIRI
"Karmen is fantastic, very responsive and I couldn't have asked for a better outcome regarding her work. I'll be using Karmen again"
iFINANCE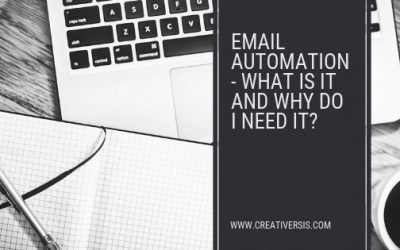 EMAIL AUTOMATION - WHAT IS IT AND WHY DO I NEED IT?Email automation allows you to send targeted messages at designated times or based on specific actions, to build personalized relationships with past, current and future customers. What are the benefits of Email...
read more